Wyse Announces Mobile Cloud Service Offering, Gives Users Simple and Secure Access to Content and Applications Anytime, Anywhere
Expanded Wyse PocketCloud Family Fuses Streaming Apps and Data With Search, File Management and Sharing Across Personal Devices Delivering Content Management From the Cloud
(February 21, 2012)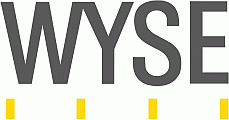 SAN JOSE, CA and SHANGHAI, CHINA -- (Marketwire) -- 02/21/12 -- Wyse Technology, the global leader in cloud client computing, today announced a product family that redefines content management from the cloud to include both content and apps on one's own devices and in the public cloud. Since 2009, millions of Wyse PocketCloud users have had the ability to create a personal cloud to run apps and access files across their home and work computers from Android and iOS devices. The expanded product line enables users to create a personal cloud with even more capabilities using current and soon to be released Wyse PocketCloud Apps and Web services.
The Wyse vision is to enable users to enroll any of their devices into their personal cloud and automatically enjoy new abilities to search, view, edit, organize, and share across mobile devices, computers, and cloud services. Consumers can integrate both work and personal devices and computers into their own personal cloud, giving them complete anytime, anywhere access to both applications and content.
The Wyse PocketCloud family now consists of PocketCloud Remote Desktop and PocketCloud Pro Remote Desktop, PocketCloud Explore, and a new PocketCloud Web app and service (entering limited beta). Wyse PocketCloud Web will serve as the center of a constellation of mobile clients, both native and browser-based -- with cloud storage and rich browser support that enables users to take personal content management to the next level. Users will easily assemble their own secure personal cloud with a unified view across computers and the Web to access, manage, and share documents, music, videos and images, and run their favorite applications.
As an example of how this can be used, an iPhone user on-the-go wants to find a photo from a recent trip to share with friends, but is unsure whether it's on her home Mac, Home Theater PC or office VDI desktop. She logs into Wyse PocketCloud Explore on her iPhone and connects to her personal cloud containing all three computers, then enters a search term to find which computer contains the photo. The photo is found on her home Mac, but she notices that the people in it have red-eye, so she opens Adobe Photoshop and edits the photo. She then posts it to her Wyse PocketCloud "Cloudbin" Web storage and shares it through Facebook.
In addition to the convenience of the Wyse PocketCloud personal cloud blending a user's computers and cloud storage, it also offers security benefits. While having access to public cloud storage is convenient, some users have files that are too sensitive to put out there and others that are too large or too costly, like an entire music or photo collection. Wyse PocketCloud lets you choose what goes into the public cloud and what stays on your computers while giving you full access to both, putting your entire digital life at your finger tips from wherever you are.
"The Wyse PocketCloud brand has always focused on providing users with easy access to the content on their remote computers, and the new Wyse PocketCloud family is the next step in giving users complete control over their personal cloud," said Daniel Barreto, general manager of mobile cloud business unit at Wyse. "By making a user's entire digital life easily searchable and utilizing their computer's storage, as well as cloud storage, we believe Wyse PocketCloud is the most complete, secure, and easy-to-use solution on the market."
Key Features of the Wyse PocketCloud family include:
A variety of easy setup options supporting industry standards
Run Windows and Mac apps and access virtual environments from iOS and Android devices
User interface optimized for smartphones/tablet screens and multi-touch interfaces
Unsurpassed authentication and encryption security
High performance remote desktop app and file access over 3G/4G as well as WiFi
Search or browse all your computers simultaneously to find any file
Copy and move files among your computers and cloud storage
Download, print and e-mail files on your computer
Share files directly from your personal cloud through Facebook, Twitter, or email
Play multimedia content from desktops and servers, even over 3G/4G
Download/upload files between mobile devices and remote computers
Two gigabytes of free cloud storage
Wyse PocketCloud, available since August 2009 in the Apple App Store and August 2010 in the Android Market, has seen over 2.3 million downloads and has been a consistently top rated and ranked app. The Android version is also available through the Wyse Volume Purchase Program and has provided internal users and customers of companies like T-Mobile, NTT, and SoftBank Mobile with productivity-enhancing access to remote applications files. Wyse PocketCloud has also received accolades as a featured app in the Apple App Store and as a Google "Top Developer," as well as an Appy Award, Mobile Merit Award, and Best App Ever awards in several categories.
Learn more at www.pocketcloud.com
Sign up for the free PocketCloud Web beta here: http://pocketcloudweb.kickofflabs.com
About Wyse Technology
Wyse Technology is the global leader in cloud client computing. The Wyse portfolio includes industry-leading thin, zero and cloud PC client solutions with advanced management, desktop virtualization and cloud software-supporting desktops, laptops and next-generation mobile devices. Cloud client computing replaces the outdated computing model of the unsecure, unreliable, energy-intensive and expensive PC, all while delivering lower TCO and a superior user experience. Wyse has shipped more than 20 million units and has over 200 million people interacting with their products each day, enabling the leading private, public, hybrid and government cloud implementations worldwide. Wyse partners with industry-leading IT vendors, including Cisco®, Citrix®, IBM®, Microsoft and VMware®, as well as globally recognized distribution and service partners. Wyse is headquartered in San Jose, California, U.S.A., with offices worldwide.
For more information, visit the Wyse website at www.wyse.com or call 1-800-GET-WYSE.
Image Available: http://www2.marketwire.com/mw/frame_mw?attachid=1893923
Image Available: http://www2.marketwire.com/mw/frame_mw?attachid=1893926

Add to Digg Bookmark with del.icio.us Add to Newsvine
Media Contact:
Allison Darin
408-473-1223
adarin@wyse.com


Copyright @ Marketwire
Page: 1
Related Keywords:
Thin, Cloud, Zero, Cloud Client Computing, Software, Wyse, Client, Desktop, Mobile, Virtualization, Applications,Storage,Security,Computer Technology,Internet,Business Issues,Cloud Computing,Services,Software,Misc,Security,Standards,Authentication,Authentication,Mobile Devices,Notebook/Laptops,Security,Search,Internet Server Applications,Search Engines,E-mail,Search Servers,Public cloud,Cloud storage,Management,Broadcast,Management,Streaming,Digital,Computers/Peripherals,Business,Computer,Workstation/CPU,WiFi/Wireless,iOS,Standards/Initiatives,Internet Media,email,Mac,OS9,OSX,USA,China,Marketwire, ,Adobe Photoshop,Apple Computer,Music,Theater,Communications Technology,Internet Technology,Business,Email,china,Family,
---