Everbridge Delivers Next Generation of Emergency Notification Solution for Smartphones and Tablets
Everbridge's Mobile Aware Sends Messages and Analyzes Real-Time Results From Any Location, at Any Time, and Under Impaired Network Conditions
(March 22, 2012)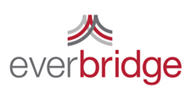 LOS ANGELES, CA -- (Marketwire) -- 03/22/12 -- Everbridge, Inc., the world's recognized leader in incident notification and management solutions, today announced the launch of Everbridge Mobile Aware™, which provides clients with immediate access to create, record, send and analyze notification broadcasts on Apple iOS™, Android™ and BlackBerry® smartphone and tablet devices. Extending Everbridge's industry-leading emergency and incident notification solution, Everbridge Aware, onto mobile devices, enables administrators to rapidly reach their entire organization with complete access to detailed real-time reporting and analytics. Everbridge Mobile Aware is now available for download on the Apple iTunes Store®, Android™ Market and BlackBerry App World™.
"In a world where operational effectiveness is becoming more mobile and more social, our clients must have access to Everbridge solutions no matter where they are," said Imad Mouline, chief strategy officer for Everbridge, Inc. "Our application is built to maximize the unique native features of each mobile platform and designed to operate with minimal bandwidth to perform under the most adverse conditions for clients. Additionally, it accomplishes this with reporting features and customization options that exceed all current market alternatives."
Everbridge Mobile Aware Advantages
With Everbridge Mobile Aware, clients now have mobile access to leverage the vital communications process and notification analytics needed to make better decisions and gain valuable insights. Clients will discover an enriched mobile experience including:
Simple message workflows tailored to each mobile device operating system
Easily select recipient groups and launch message scenarios
Customize personal settings and preferences for delivery methods, sender information and overall broadcast settings
Real-time reporting graphically displays current broadcast results
Fully optimized for devices on popular platforms such as Apple iOS, Android and BlackBerry, including tablet devices
"Their interactive, two way communications and focus on real time situational awareness are really way ahead of anything else in the market," said Jim Duncan, director of emergency management for Walla Walla County, WA. "Quite honestly, the focus they have placed on their advanced mobile platform is really incredible. I have the ability to launch notifications from my phone or tablet -- really amazing."
About Everbridge, Inc.
Everbridge empowers better decisions with interactive communications throughout the incident lifecycle to protect your most important assets. The industry's recognized leader in incident notification and management solutions, Everbridge helps more than 30 million people communicate in a crisis and connect on a daily basis. The company's notification platform is backed by an elastic infrastructure model that delivers near infinite scale, advanced mobile connectivity, and real-time reporting and analytics. More than 1,000 organizations in over 100 countries -- including AT&T, Salesforce.com, MD Anderson Hospital System, The State of Connecticut, City of Boston, and Virginia Tech -- rely on Everbridge for their emergency notification and day-to-day communication needs to avoid routine and catastrophic failures. For more information about Everbridge solutions, visit www.everbridge.com. Connect with us on Twitter @everbridge and Facebook.com/everbridgeinc.
Add to Digg Bookmark with del.icio.us Add to Newsvine
Copyright @ Marketwire
Page: 1
Related Keywords:
Everbridge, business continuity, emergency notification system, disaster recovery, Displays,Communications,Smart Phone,PDA,Business Issues,Management,Display,Business,PDA/Smartphone,OS (Operating System),Marketwire, Inc., ,Healthcare,Business,disaster,
---